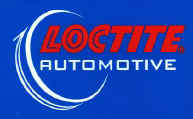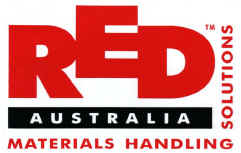 Rounds 1 and 3 photos HERE
Grafton NSW Round 4

The Grafton line-up.......
From left to right; Darkin, Leverington, Jonsson, Nermark, Lyatosinskyy,Taylor, Cegielski, McKinlay, Groves, Leitch, Czerwinski, Smith, Watt. Front; 'Hollywood', Edward, Ivan, Vaclav.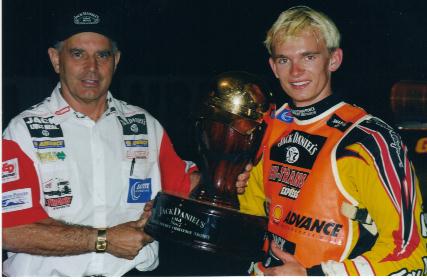 Krzysztof Cegielski accepts the spoils at Grafton.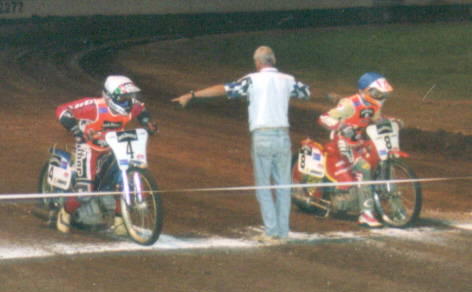 Dave Watt and Sam Taylor wait for the tapes to move.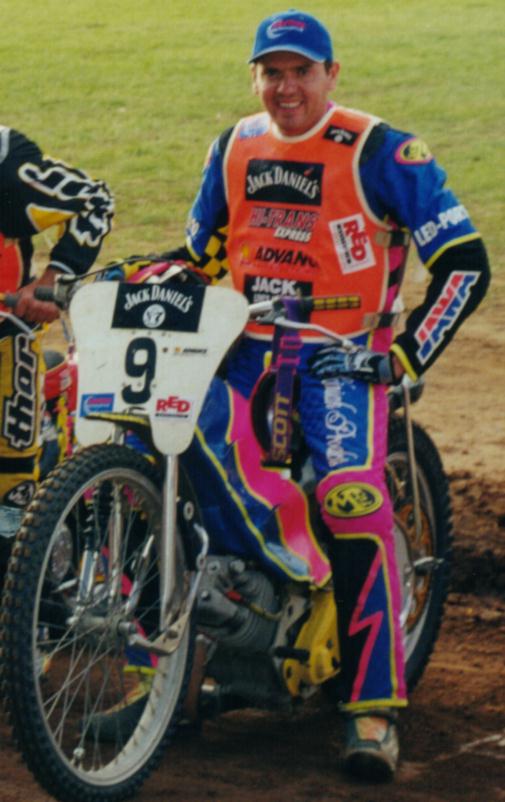 Alex Lyatosinskyy happy with his Series efforts so far.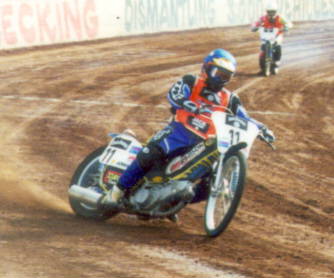 Zbigniew Czerwinski shows his style on the tough track.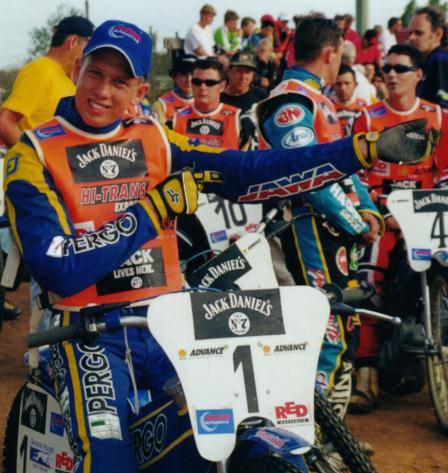 Andreas confident his Jawa is working well.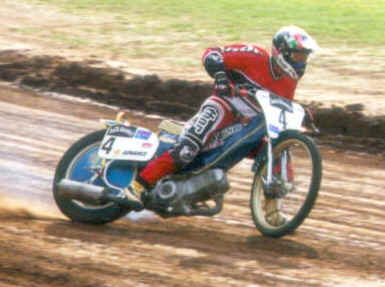 Dave Watt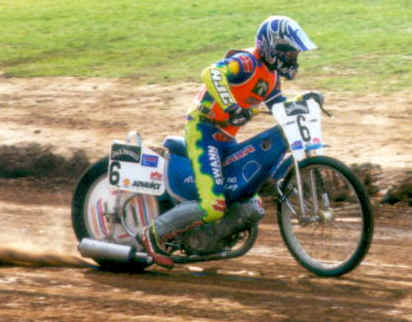 Clinton Leitch just moments before his crash which ended his night.
Ivan Mauger and Vaclav Verner