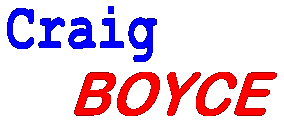 ---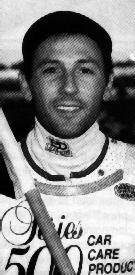 Craig Boyce rode short circuit and dirt track during his early motorcycling career and it wasn't until he was 19 when he first tried the art of Speedway racing at Liverpool City Raceway. Born 1967 in Sydney, Craig has grown to become one of Australia's best ever credentialled riders culminating with his third placing in the World Individual Championships in 1994.
Career highlights include 4 NSW Titles in'91,'93,'94 and '95. In '91 he also won the Australian Titles for Individual and Pairs Championships then going on to win the individual Aussie title in '96 and '97. The '96 'International Speedway Masters Series' was won by Craig as the first Aussie to do so. Overseas, he was British League Champion in '89,'90 and '94 and competed in the World Pairs Final in '92,'93,'94,and '95. A World Grand Prix rider for '95 and '98, placed third in the '94 Overseas final and his third in the World Individual Championships of '94 are his major achievements.
In 2000, successfully rode for UK Elite league team Kings Lynn finishing on a near 8 point average.