Gold Coast Qld. Round 3
Daniel Nermark about to be pushed off.
Dave Watt with 'pit mechanic' father Bob Watt. Lee Morris pics.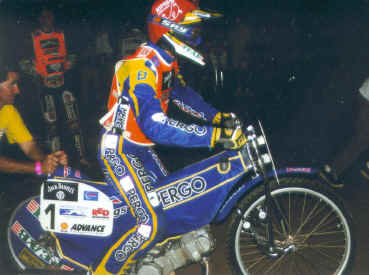 Andreas Jonsson being pushed off in his first heat after a rain delay. The Swede did not return to the pits that clean!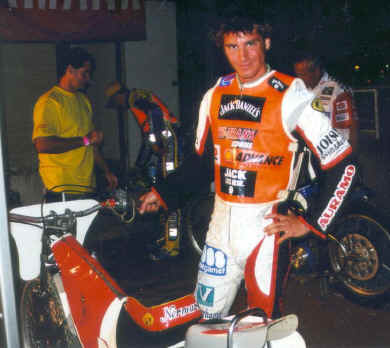 Daniel Nermark was in sensational form during the heats, just beaten by fierce opposition in the Semi and Consolation finals.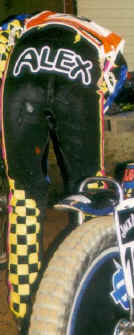 Alex Lyatosinskyy battled hard, but this was the view he finally offered Sergie Darkin at the end of 4 laps in the Golden Helmet Final.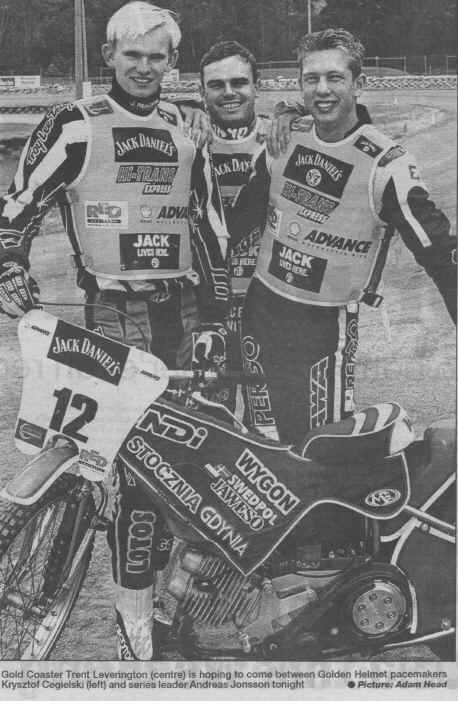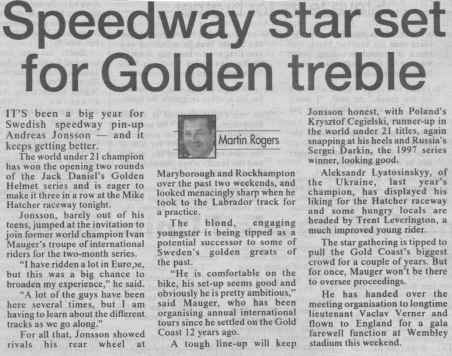 Saturday's local newspaper, 'The Gold Coast Bulletin'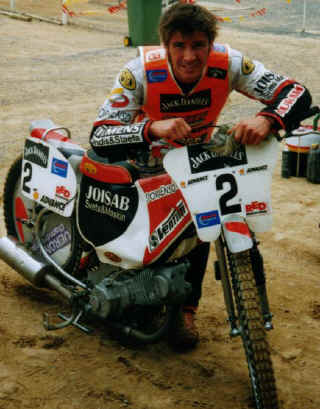 Sweden's Daniel Nermark is in tremendous form and hopefully won't be let down by the mechanical gremlins.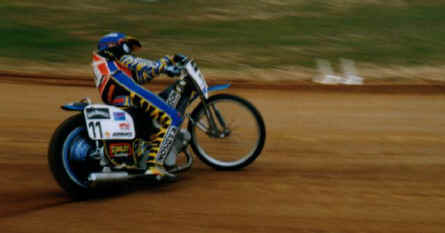 Zbigniew Czerwinski took to the Labrador track like a 'duck to water'.The seventeen year old first time visitor to the venue should figure prominently in this round's results.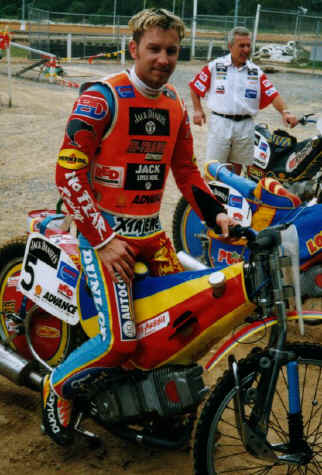 New Zealander Daniel McKinlay is certainly showing very good signs of causing a few upsets during this series.
Gold Coast local Trent Leverington is flanked by series leaders Andreas Jonsson (right) and Krzysztof Cegielski.
Maryborough Round 1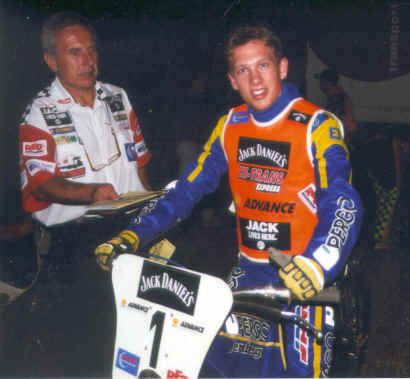 Vaclav Verner organising Andreas Jonsson before race one.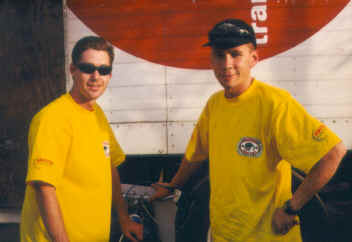 Aussie Dave Watt(left) finished his night early with mechanical woes and gave Sergie Darkin(right) a hand for the remainder of the meeting. Lee Morris pic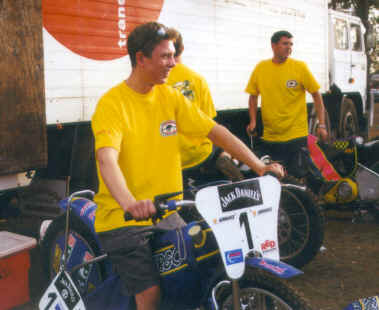 Andreas Jonsson. Lee Morris pic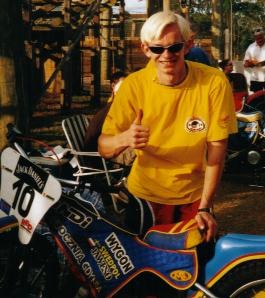 The very approachable Krzysztof Cegielski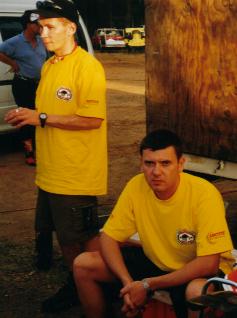 Sergie Darkin (left) and Alex Lyatosinskyy
'Surprise packet' Zbigniew Czerwinski
Aussies in waiting (and yellow).Clinton Leitch (left), Dave Watt and Trent Leverington (right)