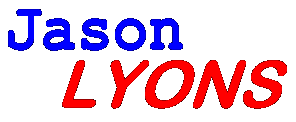 ---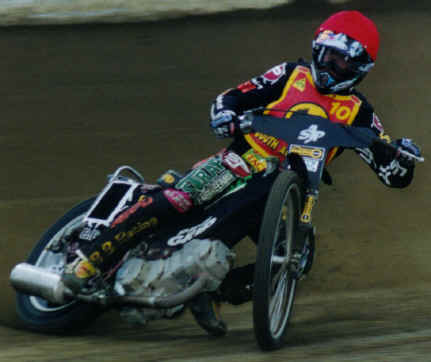 Double 'M' Photos. (08)8325 2430
Jason was born in Mildura on the 15th of June 1970. He commenced his British racing career with Glasgow in1990 and had two successful years with the Tigers where he was voted 1991 Rider of the Year. Jason subsequently made the step up to first Division with a transfer to the Belle Vue in 1992, where he has been an integral part of the Aces team for the past 8 seasons. Jason had a very successful 1999 season as highlighted by riding superbly for Australia to win the World Teams Championship.
Jason's other achievements in Europe include a 3rd placing in the 1991 World U/21 Championship and a semi-final appearance in the World Championship qualification rounds of 1992. In Australian domestic competition Jason won the '99 Victorian having won the Vic. title for the previous three years. He has also made 11 Australian Final appearances where he has placed 2nd on four separate occasions - 1993, 1994, 1998 and again in 1999 at Mildura.
Unfortunately, Jason could not repeat the success of his great '99 season in 2000 and was forced out of competiton well before the end of the European calendar due to a nasty hand injury. His UK average dropped slightly to less than 8.50. Placed fourth in the 2000 Aust. Solo Champs. Rides for Belle Vue in 2001.
Other Highlights........
'98 Overseas Champion
'99 South Australian Champion

MALLEE BEARINGS STRAPP Engineering