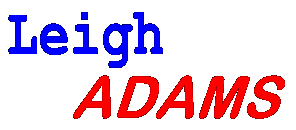 ---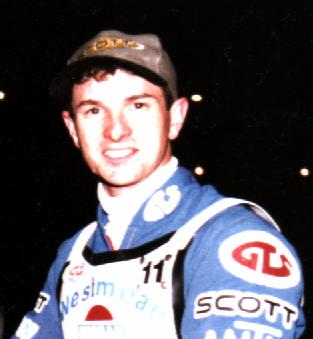 Leigh Adams was born in Mildura in 1971 and started his motorcycle racing at 8 years of age. By the time he was 15, he had become Australian Junior Champion, and two years later had snared the Aus. U/21 championship, which he repeated in '90,'91, and '92. Adams has won the Victorian championship four times in, '90,'91,'92, and '94 and went on to capture a hatrick of Australian Solo Titles in '92, '93,'94 and again in '98 and now the 2000 title (5 in all). Did not contest the '99 Aus. Final due to injury.
Other achievements include World champion U/21 in 1992, World Championship finalist '93, World Grand Prix rider, '96,'97, '98, '99 and 2000 , second World Pairs '92, Commonwealth Champion '93, won Grand Prix Challenge '95,'98 and domestically, winner of the '97, '98 and 2000 International Speedway Masters Series (ISMS) plus 2nd in the '99 Series. Has claimed the 1999 Australian Longtrack Championship. Won the Czech 'Golden Helmet' in 1999 and 2000.
Leigh has had his best season on the World Grand Prix stage in 2000 finishing as World #6 and for the first time in his Speedway career looks to be in a position to have a genuine 'crack' at a medal placing. 2000 also saw Leigh achieve his second Grand Prix 'A' Final at the Polish GP to go with his first in round 2 in Sweden in '99.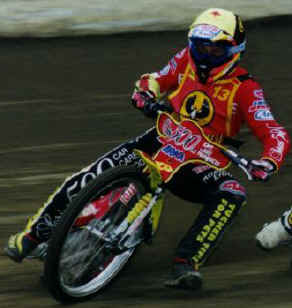 Leigh now has a second World Championship Title to his credit as he was a major contributor toward the Australian win in the '99 'World Teams Championship'. Leigh has increased his UK Elite League average above 10.00 points in 2000, testament to the brilliant O/S season he's had.
Previously, back in Australia, Leigh dominated the '99-2000 season taking the Aust Longtrack Championship, the SA Longtrack Championship, the ISMS series, and the Aust. Speedway Championship. In the 2001 Aust. season, achievements include winning