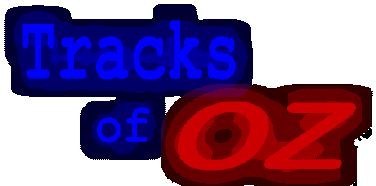 [whats new]
[oz news][euro news][riders][Yguns]
[tracks][maps][calendar][icons][links][oz gp comp]
[web site map]


QUEENSLAND

NEW SOUTH WALES

VICTORIA

SOUTH AUST/N.T.

WESTERN AUST
GOLD COAST

BRISBANE

GOSFORD

NEWCASTLE

MILDURA

SHEPPARTON

Nyora

Gillman

RENMARK

WHYALLA

CLAREMONT

NORTH-WEST

Any more information or corrections to 'tracks', greatly appreciated

QUEENSLAND
GOLD COAST Mike Hatcher Park
Track situated on the northern end of the Gold Coast. This uniqueTrack has an uphill main straight and downhill back straight and is 320 metres long. Spectators are well catered for with good grand stand seating, there is standing on grassed areas overlooking main straight, or park the car around the back and view from there.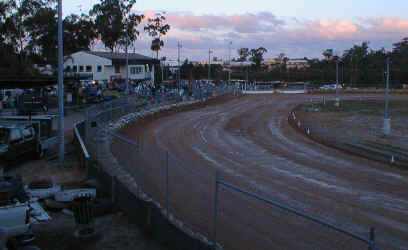 The 'Mike Hatcher Park' Labrador Speedway, Queensland.
Meetings are held once a month mainly featuring solos and outfits with good strong fields in both. Already Mike Hatcher Park has hosted the Queensland U/21 Championships, the Australian U/21 Championships, and the Queensland Sidecar Championships in the space of 7 months during 1998.
Very good crowds have been supporting the Speedway, and being repaid with some brilliant action from a good base of local and regular interstate riders.
Leading competitors;
SOLOS;
Alan Rivett, Scott Smith, Brent Collyer, Wayne Kennedy, Dave Watt, Clinton Leitch
Christian Henry, Ricky Nicol, Darren Groves, Sam Taylor, Todd Groves, Trent Leverington.

SIDECARS;

Bill Sewell Jnr., Dave Oliver, Ian McVie, Bruce Cooke, Steve Taylor
Telephone 07-5537 6796.
BRISBANE 'EKKA'
The Brisbane Exhibition Grounds has a very long history of Speedway and is the choice track for Speedway bikes in the area. Situated near the city centre, is restricted to only a handful of meetings a year. Track is 480 metres long and 9 metres wide and a surface of granite.
Excellent spectator facilities with grand stand seating two thirds the way around the track and always good catering.
The Rockhampton Showgrounds have held two rounds of the International Speedway Masters Series. The track is almost circular and quite long at 440 metres with a granite/clay surface and wooden fence.
Rockhampton is situated on the central coast of Queensland and is the gateway to the Great Barrier Reef.
Speedlink Park, Bells Road, Palmyra
P.O.Box 6821 Mackay Mail Centre, Qld 4741
Telephone 07-4955 6449 Fax 07-4952 3110
The Gatton Showground is situated 1 hour west of Brisbane and have started programming both Solos and Sidecars regularly.
Track is 517 meters long and 12 meters wide with good spectator facilities. Meetings will involve several Speedway classes including Solo's, Sidecars, and the smaller car classes.
Contact Neil Graham on 07- 5442 8266
NEW SOUTH WALES
Gosford is a motorcycle speedway, operating Solo's and Sidecars. The track is situated at the Gosford Showground, Showground Rd., Gosford on the Central Coast of NSW, about 60-90 minutes drive north of Sydney. Easily accessible by the F3 Freeway from Sydney or Newcastle (Gosford is approximately midway) or by train. The railway line passes the Showground and the railway station is only 3-4 minutes walk away.
The Promotor is David Tapp. The season operates from October through March with meetings on Saturday nights, generally on a fortnight basis. Start time is 7.00pm. There is a council curfew of 10.00pm and the track is only allowed to stage 10 meetings per year. Programmes usually consist of 30-35 events - a mixture , usually, of scratch and handicap racing for both bike sections.
The track is 320 mtrs around and is one of Austalia's major motorcycle-only speedway venues, having hosted an Australian Solo Final and rounds of the International Speedway Masters series.
Leading competitors;
SOLO'S - A grade
Mick Poole, Stephen Davies, Chris Szauter, Adam Shields, Dean Wiseman, Ben Shields, Ty Platt.
SOLO'S - B grade
Leigh Fernance, Dennis Hall, Ben Peck, Peter Pono, Shane Haggarty, Strider Horton, Lee Herne, Jaye Stevens.
SIDECARS
Grant Bond, Chris Pym, Gavin Edwards, Darren Cafe, Steve Houston, Darrin Treloar.
Telephone (02) 9628 5626........Fax (02) 9628 7338.........Track ph. (02)4323 9213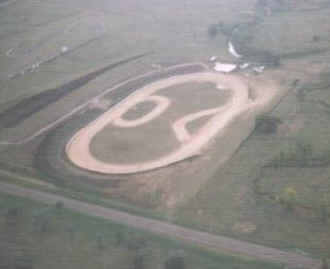 'Oakburn Park' is situated on the Gunnedah Road opposite the Tamworth Airport. This great new track is 461 metres, 16 metres wide on the straights and 18 wide on the corners. It features a 160 metre Junior track inside the main circuit.
SOLOS
Junior Speedway: Michael Slade, Luke Slade, Clarissa Jones, Sascha Worthington, Robert Dunn, Jason Do